Stay on top of the game by playing music in the way that fits the best
your business needs! Your in-store radio is made easy with three
different music streaming solutions.
Dedicated radio station for every single business
Signature sound with customized in-store radio
Web platform, mobile app and on-site hardware player
Full control over every single soundtrack
In-store messaging without competitors' ads
In-store radio suitable for any sound system
24/7 customer support worldwide
Connect with Customers with
YOUR OWN RADIO
Businesses of all types can benefit from using music to engage with their
customers. A custom radio station is an audio marketing channel empowering
businesses to connect with their customers in a way that is both up-to-date and
tailored to their unique brand. Shakespeare Music's in-store radio features include
music streaming with scheduled music playlists, audio advertising and tailored
brand messaging. The solution developed by an in-house tech team has endless
customization possibilities allowing businesses to engage with their customers in
the best possible way.

JAZZ

ELECTRONIC

HOUSE

POP

CLASSIC
Choose from a variety of
music genres to fit your brand
Using music to create a unique brand identity is one of the ways to stand out
from the competition in today's competitive market. Choosing the right tunes
can make a world of difference in how the business is perceived in public.
Shakespeare Music design and sound branding industry professionals create a
unique business voice from over 20,000 high-end royalty-free music tracks in
various genres, styles, and moods. Music played in business in-store radio is an
effective way to reach customers and express your brand's unique voice.
Playlists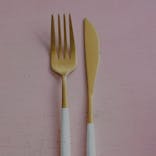 Restaurant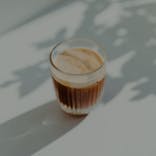 Cafe&Dinner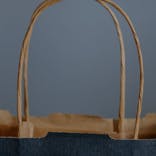 Retail Stores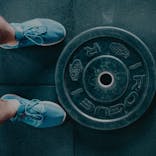 Fitness&Workout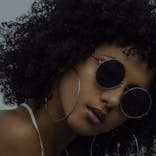 Fashion&Design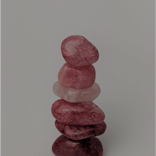 Spa&Meditaton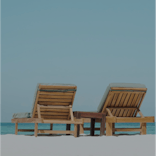 Chillout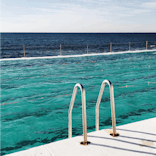 Relax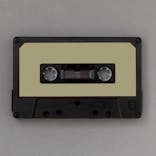 Lofi
Christmas&Holidays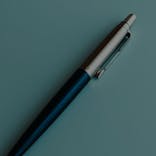 Customer Service Locations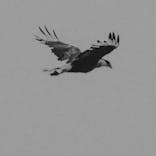 Soundscapes
CUSTOMIZED PLAYLISTS
to match business operations
Shakespeare Music experts can help optimize business operations by choosing the
right music for each situation and period of opening hours. Slower-paced music
playing during rush hours encourages customers to linger, keeping the location even
more crowded. Faster tempo music can help customers to decide quicker.
Customized and scheduled playlists can change customer behavior according to
business needs during the day, week or season. Increase sales and foot traffic with
the power of music!

Limitless possibilities
with 3 in-store radio
options
To match every business's needs, Shakespeare Music offers their clients three in-store radio
options: web platform, mobile application and onsite hardware infrastructure. All solutions include
remote centralized control and support, and are subscription-based with no installment costs.
Web streaming platform is the most common
solution among small and niche business with
single or several locations. It is easily installed
within several minutes worldwide and requires
minimum internet resources. Subscription-
based payment for a web streaming platform
includes music license fees. To play music from
the web platform, clients need to connect the
chosen device (computer, tablet, phone) to the
sound system at the location (via amplifier or
Bluetooth), login into their Shakespeare Music
dedicated radio account, and press play.
Shakespeare Music streaming App is an
additional convenient option for web platform
users to play music on their premises. All
existing Shakespeare Music web streaming
platform clients can get the App free of charge.
To play music from a mobile App, clients need
to download the Shakespeare Music app from
Google Play or App, connect to the sound
system at the location, login into their
dedicated radio account and press play.
Cutting-edge hardware infrastructure solution:
centralized management and remote control of
in-store radio in multiple locations, without
interruptions, as can operate from offline
backup. Playing music from devices requires
onsite installation (connecting it to an amplifier,
internet and power source). After the device is
activated, Shakespeare Music takes full-
remote control over the clients' in-store radio
(playing music and required audio marketing
soundtracks on agreed schedules and terms).
Hardware-based in-store radio is SaS and no
advance fees are applied.
OUR MUSIC LIBRARY
Restaurants
Retail
Cafes
Fitness
Hotels
Salons&Spa
Events
Fashion
Offices
Pharmacies and Cosmetics
Easy listening, Sunshine-pop
Casual Dining
Soul, Modern Rnb
Fine Dining
Jazz fusion, Lounge
Romantic/Jazz
Rnb, Jazz
Dinner & Drinks
Chillout, Electronica
Fast Food
Modern pop
FAQs
What is Instore radio?
How do in-store radios work?
What are the benefits of using Shakespeare Music's in-store radio?
What happens if you play music without a license?
Can I play a radio station in my business?
Is it illegal to play Spotify in a business?
Can I play YouTube music at my business?
Is it illegal to play Spotify's Soundtrack Your Brand in a business?